I love Halloween--probably not so much the actual holiday itself, but the fact that it is the beginning of the holiday season--which I really love!
The kids love it too-- and we have a great neighborhood to trick-or treat in that makes it even more fun.
Here are the kids all dressed up as pirates. Their costumes weren't that great this year-- I just didn't feel up to making anything or getting all crazy, so we settled a little.
We went trick or treating for 2 1/2 hours last night and I think we are all very tired today, but it was fun even if it did get very exhausting at the end.
Ava at her class party. (Notice her "special" lunch table-- poor kid-- but it doesn't stop her from enjoying her lunch!)
Ethan at his class party.
I have no picture of Andrew at his class party-- cause 3rd grade sucks and they didn't have a party! I thought about getting a picture of him picking his nose here, but I don't think he would like me much if I did that!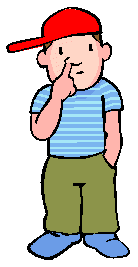 Monster Cupcakes-- for Ethan's class party- I was so proud to be able to make cupcakes--the first real thing I've baked in months.
And of course Ava had to have some too!
Yeah for Halloween-- and I'm as giddy as I can be right now that's it's November 1st-- many reasons to be excited for November!